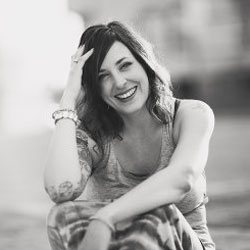 Sarah
Senior Stylist
Being a hair stylist is a career I have absolutely fallen in love with. It began in 2002 when I attended Gill Tech Academy of Hair Design in Appleton. I took advantage of its externship program and began working at a salon before I graduated. After graduation, that same salon took me on as a full-time employee where I remained for five years. During that time, I became very involved with the National Cosmetology Association and I co-chaired the Wisconsin Education Committee. I became an educator to cosmetologists all across the state.
I truly believe education is the key ingredient to success in this business. That is one of the many reasons I love working at Studio 212. Everything that is important to me — such as education, customer service, professionalism and environmental responsibility — is also a priority to this team.
I am proud to be where I am and of my accomplishments. Making people feel beautiful can be the most rewarding feeling and I look forward to continuing on my path as a seasoned stylist.